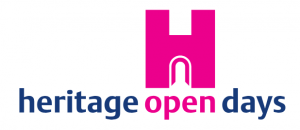 All across England, the largest heritage festival is taking place – Heritage Open Days – celebrating local places, stories and the multitude of familiar and hidden places on your doorstep, completely free of charge. In Sheffield, there will be over 100 Heritage events, organised by Sheffield Civic Trust – the local organiser of this annual event.
This will be the opportunity to learn more about the history of Greenhill Village as Greenhill Village History Society are organising guided heritage walks around the old village. Discover what it was like whilst still part of Derbyshire. Hear about the significant buildings and some of the local characters.
The walks begin at Greenhill Methodist Church – the route will take you through the village, down the hill to the roundabout, returning up the hill, passing the site of Greenhill Hall and Farm, before returning to Greenhill Methodist Church. (Car parking and toilet facilities are available, with light refreshments available to purchase).
The event takes place on Saturday 15th September. There will be four tours: 10.00, 11.45, 13.30 and 15.15. The walk will take approximately 1 hour. Booking is required – as there are a maximum of 14 places per tour. Booking opens on August 20th and closes on September 12th. Please call in to the library or ring them on 0114 2377657 to book your place.
Please note, some of the footpaths around the old village are narrow and uneven and will only accommodate wheelchairs with difficulty. Suitable for children under 16 with inquiring minds, but they must be accompanied by an adult.
In addition to the official heritage event walks other events will be running in Greenhill. Public buildings of note will be open to visitors from 10.00am -4.00pm: Greenhill Methodist Church, will be offering self-guided tours around the buildings (including the 'Old Chapel'), the Church Registers will be available for visitors to browse and displays from the Church's long history will be on view. (Due to unforeseen circumstances, St Peters will not now be open to visitors.) Browse the displays at Greenhill Community Library, not forgetting the hundreds of books on offer – including those which give further insight into the history of the locale. At 2.00pm, there will be a film show suitable for younger visitors. At all venues, volunteers will be available to answer your questions. 
In addition, many of the local shops will be participating – independent retailers where you can purchase cards to clothes, paint to pies – not forgetting the local hostelries and cafes where more substantial refreshments will be available.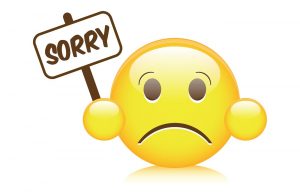 Greenhill Village History Society regret to announce that their event 'Our Heritage – a century of transition in the Greenhill area'. on 14th September has been cancelled. Money will be refunded to those who have bought tickets — someone from GVHS will be in touch with you.