Are financial issues preventing you, or someone you know, taking part in community activities, getting out, and making friends?
Help is available for those aged 50+ living in Greenhill, Beauchief, Lowedges, Batemoor and Jordanthorpe.
Financial support and advice
A safe place to talk about your money
Volunteering opportunities
A range of activities to take part in
For more information contact Lewis Bowman on 07902 050 776, or visit the library most Wednesdays between 12.15 and 15.00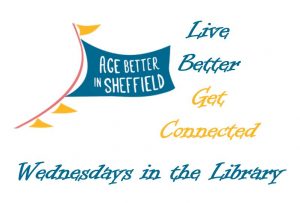 Age Better in Sheffield are also hosting a free community event in the library on Saturday 26 Jan from 12.00 to 3.00pm. There will be a free lunch and refreshments, and an opportunity to find out what else is going on in the neighbourhood plus — if you need it — help with getting involved.
If you know anyone who might benefit, please encourage them to attend.