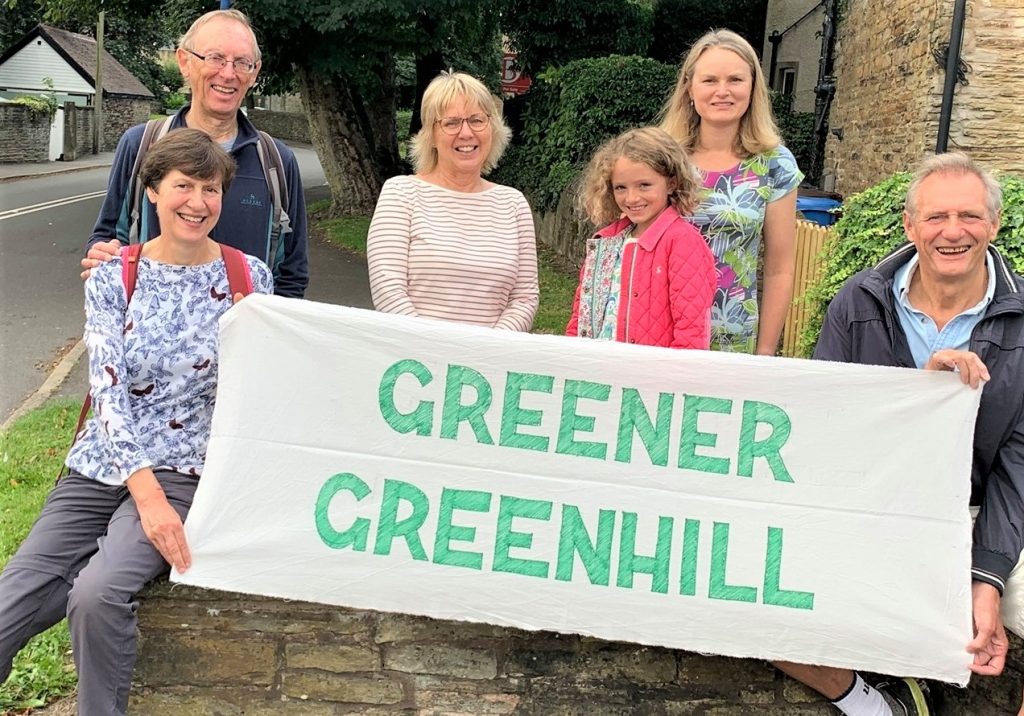 Greener Greenhill
is a new local environmental group aiming to take up ideas and projects that will improve our lives and our children's lives.
Everyone is welcome to join in, contribute ideas, and to help get things done.
Would you like to hear about the 'green' plans for Beauchief Drive?
Do you know about Nature Recovery Coridors?
Can we recycle more (or extra) things locally?
Have you heard of Green Prescribing?
Come to our launch event on Wednesday 22 Sept 7.00 – 8.30pm in the library. To book a place, sign up at our stall on the library lawn on 18 Sept, email greenergreenhill@gmail.com, or phone 07763 462200
The library has purchased a number of books (for both adults and children) to help us all combat climate change, and reduce waste and pollution. These were bought with crowd-funded money raised following the death of Patrick Coghlan.
They will be on display at the launch meeting, and available for loan after that as part of our yellow sticker stock. Click on the images for full-size.
A group of Greenhill quilters have been busy creating these banners as part of the Stitches for Survival project. They will soon be sent to Glasgow to be displayed as part of a 1.5 mile (yes, 1.5 miles!) long 'scarf' of messages for global leaders as they gather for COP26 climate summit. But before then they'll be on display in the library.
Click on the images to see them full size, or see them for real in the library now!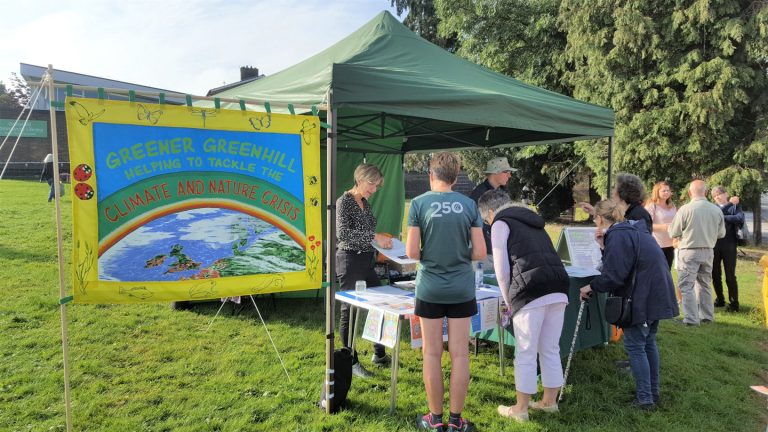 Starting to get the message out into the community at our stall on the library lawn on 18 Sept.