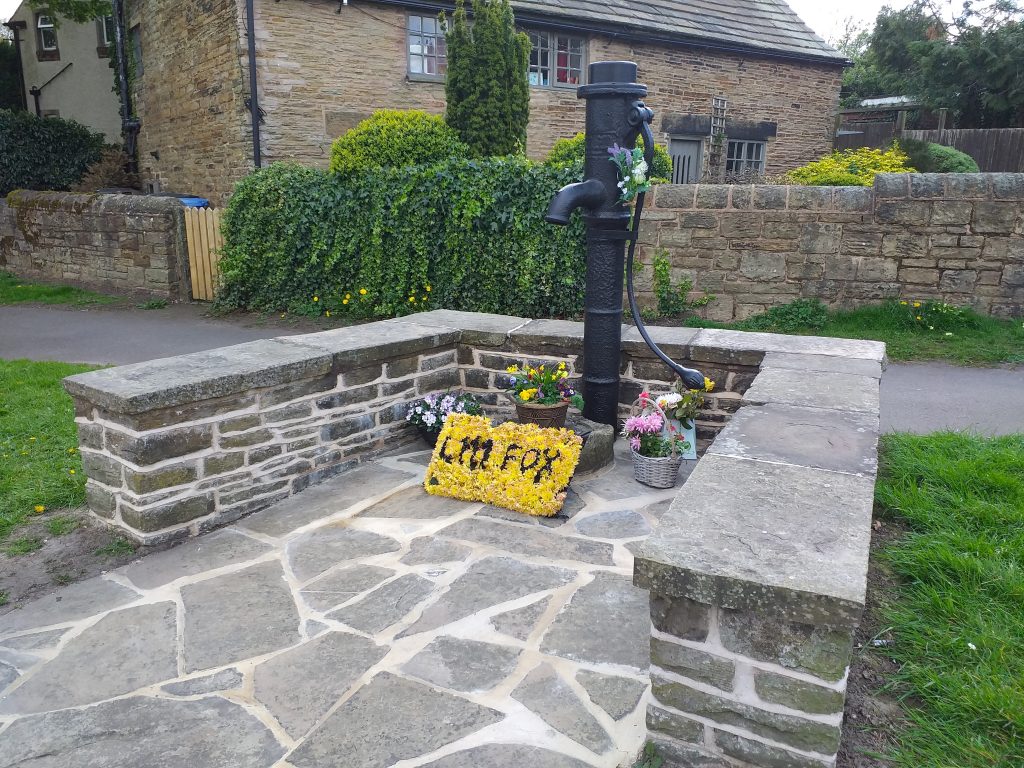 The Refurbished Greenhill Water Pump
Lesley Fox was born in Greenhill and had a passion for the village, past and present. She established the Greenhill Village History Society in 2015 and served as its first chairperson. Lesley was instrumental in getting the pump renovated recently. When she passed away earlier this year, the cortège stopped at the Greenhill Water Pump for people to pay their respects.
Greenhill Village History Society
About Us
We are a group of historians and volunteers interested in the Greenhill area. 
Who we are
We are a group of people who have an interest in local and family history. We enjoy exploring aspects of the heritage of Greenhill and the surrounding area. The group meets on the second Tuesday of each month at 2pm. Most meetings are held in Greenhill library.
What we do
We undertake research for both group and personal interest projects
We record finds
We work together to make our findings known by publishing books based on members' research, giving talks to other local groups, and mounting a stand at events of local and family history interest in the Sheffield areaWe join with local and family history groups for events and projects
We visit archives
Historical Database
We are in the process of creating a historical database which will be located in Greenhill library as a point of reference
Research
We are looking into several topics and welcome guest speakers who have specific knowledge of the area
Sharing memories
We are compiling a 'Memory Book' and would love to hear from you if you have old maps, photos and stories to tell of Greenhill village
Books
Greenhill library has a collection of
 local history books
 available for loan
Networking
Who do you know that may be interested in joining us?
Meetings
2pm on the 2nd Tuesday of each month at Greenhill Library
Contact Us
Sheffield Amateur Radio Society 100 Years Celebration Saturday, 16th July 16th 202212noon – 4pmSheffield Transport Sports ClubGreenhill Main Road, LowedgesSheffield S8 7RH Back by popular
Read More »