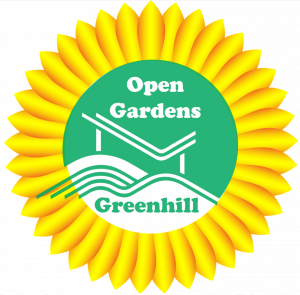 Greenhill Open Gardens Weekend
Saturday 20 June and Sunday 21 June
Tickets £5 will be available from the library the week before and on the day. 
If you are interested in opening your garden this year please send an email to gardens@greenhill-library.org
Our Open Gardens weekend, now in its third year, is a great way to meet others in the community, or to get inspiration for your own garden. It's also a valuable fund-raiser for the library — last year it raised £2,500 including plant and refreshment sales
Those who opened their gardens last year told how much they enjoyed showing their visitors around and most of them have already signed up again for this year. Horticultural perfection is not a pre-requisite; you just need to have a few interesting features and (most important!) a willingness to share your garden with others. Ideally your garden should be within walking distance of the library.
Last year some gardens provided plant and/or refreshment sales. Many donated the proceeds of this to the library but you are free to raise money for another charity of your choice. If you might be interested in opening your garden this year, do get in touch by emailing gardens@greenhill-library.org
In the meantime here are a few photos from last year. The full gallery is available here.