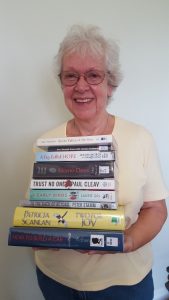 Have you ever thought of joining us as a Library Assistant?
It's sometimes difficult to always have enough librarians on the front desk and elsewhere helping people to get the best experience from using the library. You'd be joining a great team of people without whom the library would simply shut down!
There'd be on-the-job training in how to check books in and out of course, and for the other services that we provide to all our users. On average our Library Assistants give up their free time for one three-hour session once a fortnight, so it wouldn't necessarily be a big disruption in your schedule.
If you're interested you could fill in a paper form available next to the front desk or, better still, fill in the online form below and then come in for a chat about it.
Volunteer Application Form