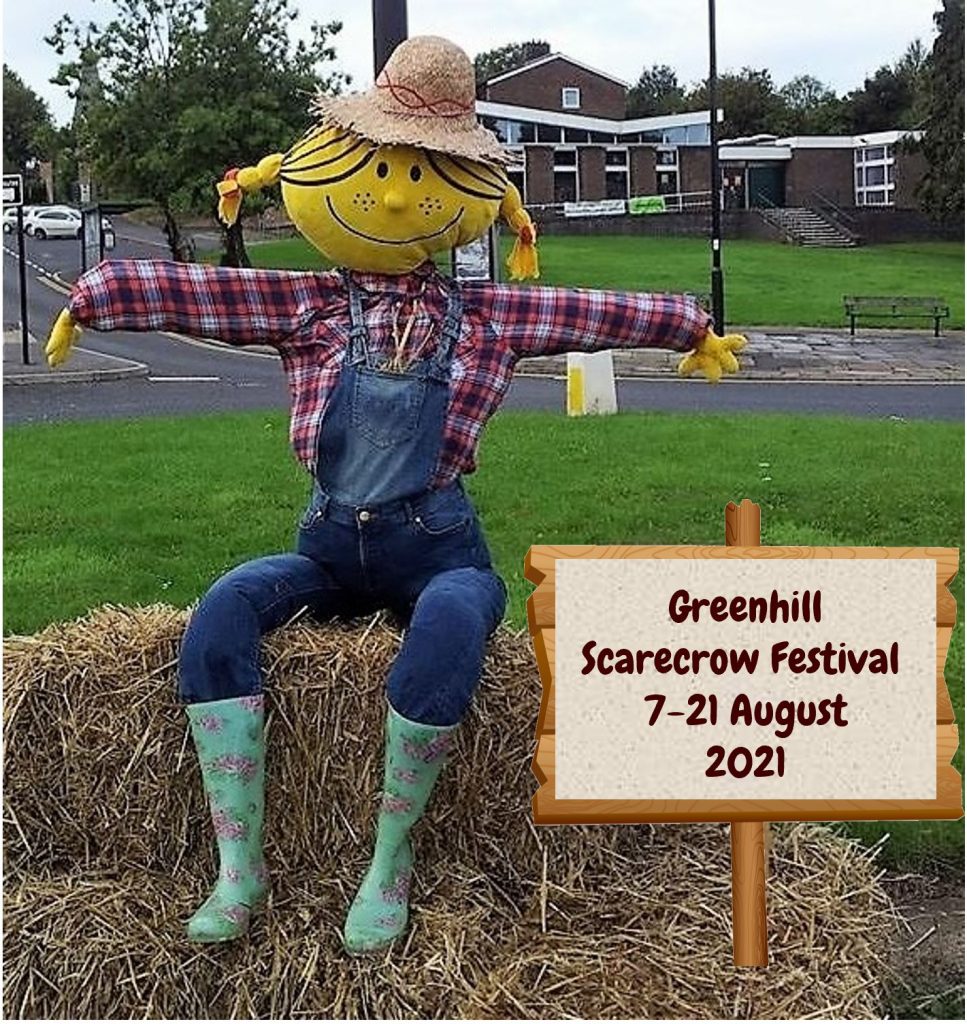 They're here!
Our scarecrow festival this year runs from 7 – 21 August and our own scarecrow Sunshine is loving having some new friends in the area. There's an interactive map right here — you can scroll, zoom and click the blue circles for exact street addresses. There are also printed maps available from the library.
Voting has now closed. It was a close-fought contest. The winner with 16 votes is scarecrow 27 (Spiderman). Scarecrows 10 (witch + broom + cat) and 15 (Cruella + puppies) tied for second place with 13 votes each. Other entries that scored well include the Hawaiian Minion, The Tiger who came to Tea, The Tin Man, Supertato, and Shark in the Park.
In case you missed any, there's a complete gallery below.  Our thanks to all the scarecrow makers who have put so much effort into their creations!