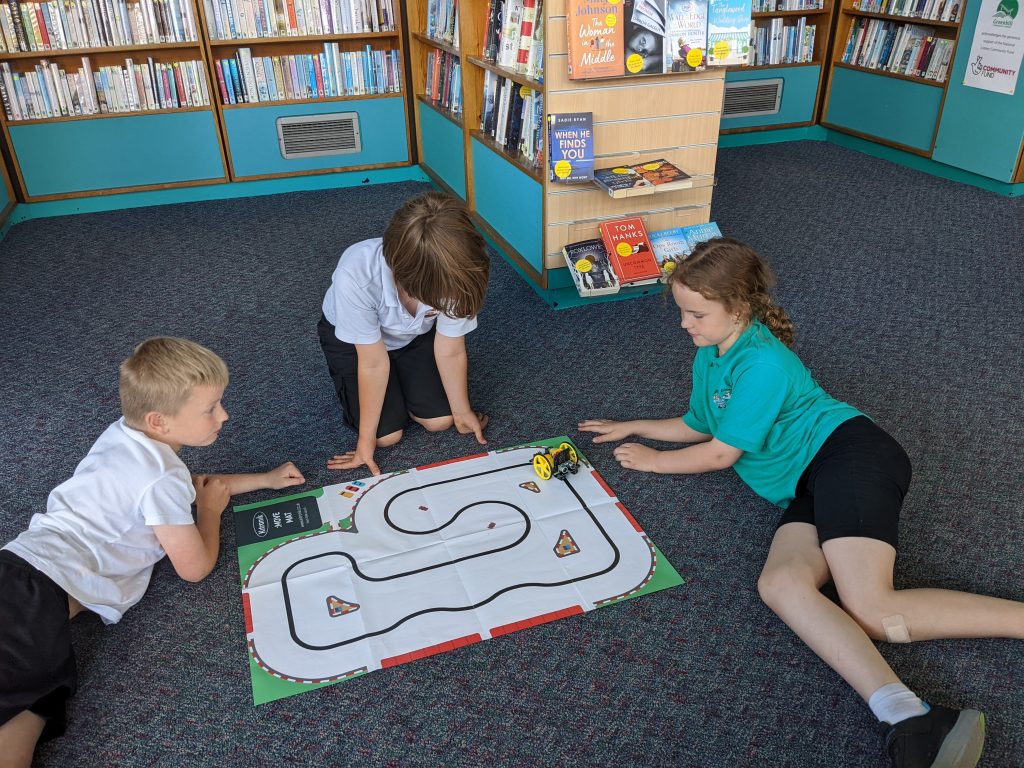 Our little microbit-controlled cart has proved popular. Here it is running line-following code written by Jacob (centre)
Our Coder Dojo meets weekly on Thursdays immediately after school. Similar to a code club, our Dojo is aimed at children aged 8 – 13. We offer coding in scratch and python, and some simple robotics projects using the BBC micro:bit. 
If you have a child who would like to attend our Dojo then please register your interest by completing the form below. We'll get back to you via email. We have a limited number of places so we can't guarantee your child will be accepted.
N.B. All of our coder dojo mentors are DBS checked. Our registered dojo name is Sheffield@Greenhill Library
We're learning Python, using Turtle Graphics. The challenge was to draw a rainbow. Jacob did this:
Turtle Graphics raster pattern drawing challenges
To start, remix the starter code (challenge 0):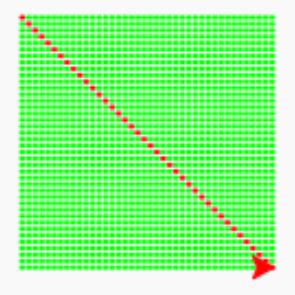 Challenge 0: Diagonal line, top left to bottom right, red on green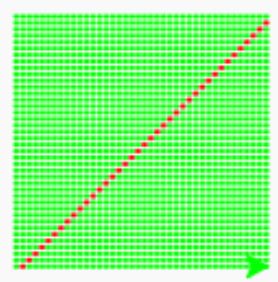 Challenge 1: Diagonal line, top right to bottom left, red on green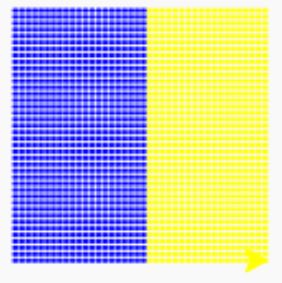 Challenge 3: Left half blue, right half yellow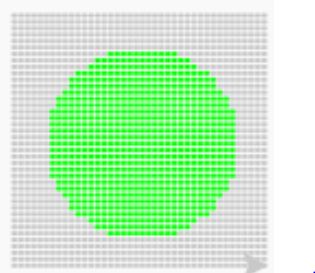 Challenge 4: Green circle on grey background (Hard!)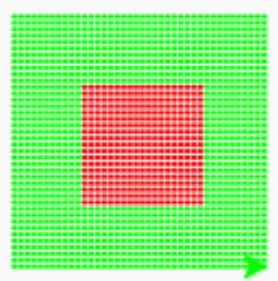 Challenge 5: Central red square on green background