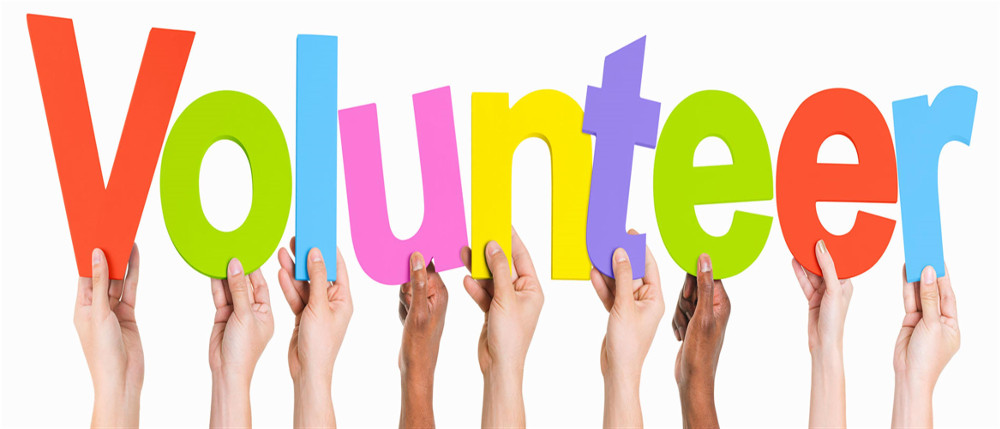 Your library at Greenhill is run entirely by volunteers and we have opportunities for you to become part of our successful team. Volunteering is fun, rewarding, and a great way to meet new people. Most of our volunteers only work for one session a week so we are not necessarily looking for a huge commitment of time. You can apply on-line using the form below, or you can call in at the library and complete a paper form. Alternatively, send an email to volunteering@greenhill-library.org and we'll get back to you
Situations Vacant
We are currently looking for people to fill the following roles.
Safeguarding Officer
In order to ensure that the library remains a safe environment for all our children, and all vulnerable adults, we would like someone to join us and take on the role of Safeguarding Officer. The role would include ensuring that all staff having contact with children or vulnerable adults have received appropriate training on safeguarding issues and that all activities are consistent with our Safeguarding Policy. It would also involve assessing the need for DBS checks of volunteers at the library, and to arrange such checks as appropriate.
You would be the first point-of-call for all staff who have safeguarding concerns and would need to be willing to develop a good understanding of safeguarding guidance and procedures.
Skills Required: Organising & Planning, Communication & Networking skills, able to attend to detail.
Fundraising & Events Assistant
In this role you will assist, and develop a leading role, in writing fundraising bids and in identifying and exploiting new funding sources. It will also involve practical assistance, as part of a team, before and during promotional and fundraising events such as:
Helping to promote events such as preparing flyers, tickets and any other materials and putting up posters around the community
Practical help during events such as table and equipment set up, welcoming and signing in visitors, helping with refreshments
This role will require some availability during evening and weekends of course.
Skills Required: Basic IT skills – internet & email, Event planning, Bid writing, admin, poster design, productive interaction with our publicity team.
Housekeeper
In this role you'll be helping to maintain the upkeep of library. Duties include hoovering, mopping, cleaning, dusting and general housekeeping duties. Working in a fun and friendly team you'd work about 1 hour on either a Monday or Friday morning from 8:30 to 9:30 AM. Even if you could only do one session per fortnight that would be welcome.
Buildings Maintenance Assistant
We are looking for people with Handyman or DIY skills to help keep the library fully functional. Jobs are done mainly on Tuesdays and Thursdays when the library is closed to the public. The tasks involved can include everything from routine general maintenance, through sporadic jobs such as fixing furniture and repairing shelving, all the way to small plumbing and electrical jobs for those with appropriate qualifications and expertise. Even if you can give only a few hours here and there on a regular basis then that would be very useful.
Children's Cinema Lead
We'd like someone to take the lead on driving the children's cinema program forward. This would include deciding what films to show, developing simple themed activities (crafts etc), helping with outreach and publicity; e.g. to primary schools and young mums groups, helping to set up and run the actual events; this includes joining the team in putting up blackouts and re-arranging the seating, taking donations, selling refreshments etc. The screenings usually take place on the fourth Saturday of each month at 2PM.
Skills Required: Basic IT skills – internet & email, Event planning
Book Club Organiser
Many libraries have Book Clubs, but we don't currently have one at Greenhill.  If this is something that you'd like to see at the Library, then why not think about starting one yourself?
You wouldn't be on your own with this as there are people at the library who could help you to get the ball rolling, but who don't have enough time to take this on themselves. Due to existing activities at the library, it would have to take place on the 2nd and 4th Wednesday morning of each month.
Skills Required: Organising & Planning, Networking skills, communication and being a "people person"
We need help with "Fun Time"!
Fun Time takes place on the second Monday morning of each month during term-time. It is a drop-in session that provides toys, craft, songs and a snack for children up to four years old. Two helpers are stepping down after Easter and we need:
A welcomer: someone to arrive a little bit early each playgroup to get a table and chair and sign-up sheet ready. They welcome each arrival to playgroup, register them, and take any donations for snack and craft time. They add up the donations and take them to the library staff to put in the Fun Time fund. Between playgroups, they update the Fun Time email address book with new subscribers, and then the weekend before Fun Time they send an email reminder to everyone on the list.
A snack supervisor: Someone to buy the healthy snacks for the playgroup each month (keeping receipts to reclaim expenses from the Fun Time fund), prepare and serve the snack, and make sure that the washing up is done after snack time.
A craft organiser: someone to think of a simple topical craft, buy any extra materials needed (again keeping receipts to claim expenses from the Fun Time fund), and bring them along with instructions for how to complete the activity.
None of these jobs is difficult or time-consuming and if a group of you wanted to share the roles and take them on a rota that would also be great. If you're interested please send an email to children@greenhill-library.org
Organiser of Children's Activities
We are looking for someone who would be interested in organising the one-off children's activities throughout the year. These include the February half-term Readathon (a one day event arranged across the volunteer libraries), liaising with the Central Library for the "Festival of fun" and providing support for organising summer events, such as the  Mad Hatters Tea Party in 2017 or this summer's Harry Potter day.
Skills Required: Basic IT skills – internet & email, Event planning, admin, productive interaction with our publicity team and outside agencies.
Community Youth Engagement Assistant
We are looking for someone to help Greenhill library continue to have a positive impact in the community by being a centre for community life. In this role we are looking for someone to assist with our project to engage young people to use and feel part of the library by building up networks with local schools/groups, promoting Greenhill library to new people, and assisting in youth events at the library.
The ideal candidate is someone who has some experience of working with children.
We offer support and training and the role can be flexible to meet your availability.
Skills Required: Organising & Planning, Networking skills, Youth Work, Event
If you are interested in volunteering you can apply on-line right here, using the form below