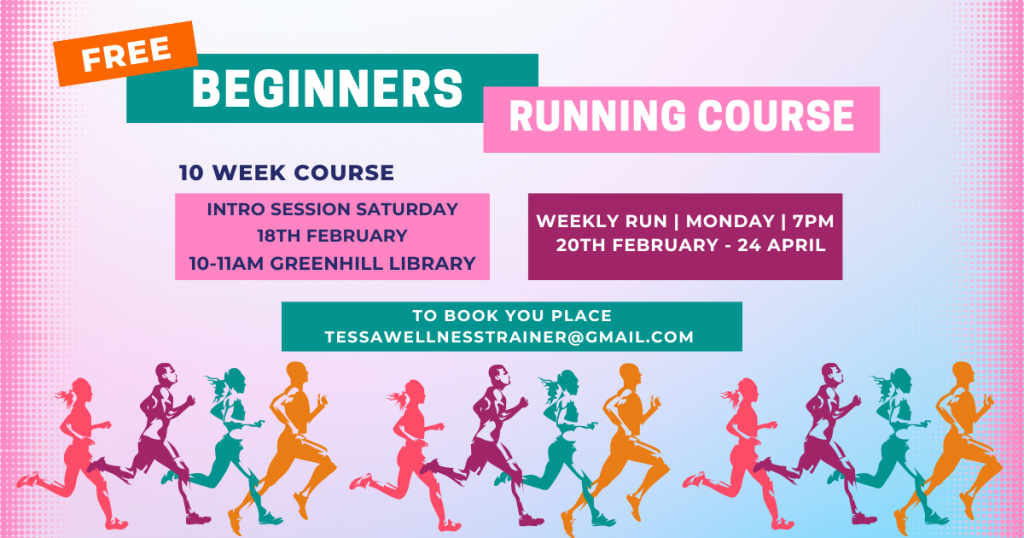 Greenhill Community Library is working with Wellness Trainer, Tessa Bainbridge, to deliver a ten week Beginners Running Course.
This free fully supported course includes the following:
Introduction session – Saturday 18th February 10-11am – covering the programme, kit, running tips and meeting the group.
One Weekly Group run with a Qualified Run Leader – these runs will be on Mondays at 7pm from 20th Feb until 24th April, leaving from Greenhill Library.
Training programme with two additional weekly runs.
Goal – to be able to run non-stop for 30 mins by week 10 of the course.
The course is for anyone over 18 years with an interest in running who wishes to increase the amount of physical activity they do. It will require three weekly sessions, gradually increasing in intensity.
Before joining the course you will be asked to complete a Physical Activity questionnaire to ensure there are no medical reasons that may mean you are unable to participate.
Places are limited, to book contact tessawellnesstrainer@gmail.com