Meet Lucy Booth. Lucy is spearheading our project to open a new branch library in Lowedges in partnership with the LBJ Forum. The library will be in the Lowedges Community Centre on Gresley Road (near the main entrance to Greenhill Park) and will carry a stock of around 900 books. Our first operational day wasWednesday 12 Feb . Thereafter we'll be open 2pm-5pm each Wednesday and 10am-1pm each Thursday.
In these times of declining book borrowing and library closures, opening a new one is a bold step ― one that reflects our growing confidence as an organisation since taking over Greenhill Library five years ago. ""We have been aware for some time that it is not so convenient for Lowedges' residents to access the Library", says Patrick Coghlan, the trustee who is overseeing the project. "And we're excited by the opportunities that having a presence there will bring".
If you live in Lowedges and would like to get involved with this exciting project, get in touch with Lucy at lucy@greenhill-library.org or complete the volunteer application form below. We're looking for a regular commitment of just 3 hours a week. And through our partnership with Time Builders, volunteers will be able to earn "time credits" which can be exchanged for a variety of leisure and educational opportunities or even for a meal in the Time Builders' Cafe. With the opening imminent, Lucy is going to have a few busy weeks ahead!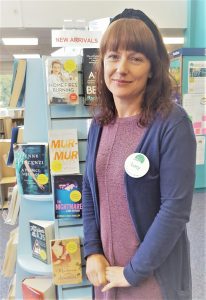 Please complete and submit the form below if you are interested in volunteering at Lowedges Library. We'll get back to you.