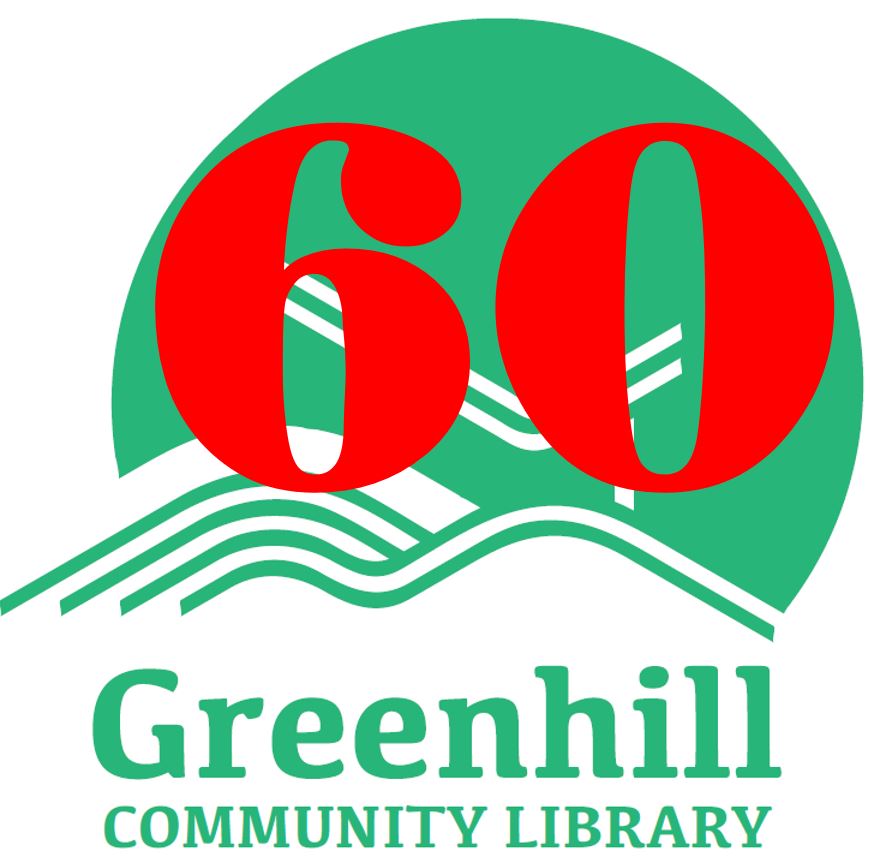 60th Anniversary
Greenhill Library first opened its doors to the public in February 1963 during one of the worst winters on record. We'll be celebrating with a special day on Sunday 16 April and more details will appear here as they become available.
In the meantime …
Design a tote bag
… we're asking you to submit a design for a tote bag which celebrates 60 years of library service in Greenhill. Designs with bold, solid areas and just one (or at most two) colours will work best, and keep in mind that the area to be printed is roughly square.
Submit your design to the library on paper, or as a computer file (high resolution JPG, PDF, etc) emailed to support@greenhill-library.org. The deadline for submissions is the end of February. We'll be picking at least one child and one adult winner so if you're under 18 please include your age.
We look forward to seeing your submissions.