From the team that brought you our Harry Potter day ...
On Saturday 6 August 2022
The library was transformed into the Wonderful World of Oz. 
Games and Prizes
Crafts
Munchkin Market
Themed refreshments
Strange Creatures
Bouncy Castle
Dressing up corner
Photo shoot
Learn the songs
and more …
"Team work makes the dream work". Meet the fabulous team that made the day possible!
Special thanks to 11-year-old Leyla, alias Glinda the Good Witch
This fabulous Oz-themed quilt …
… was raffled. The winning ticket was bought by Margaret. . Second prize (won by Mike) was afternoon tea for two at the Flying Childers restaurant at Chatsworth, kindly donated by the Chatsworth estate.
In total the raffle raised £936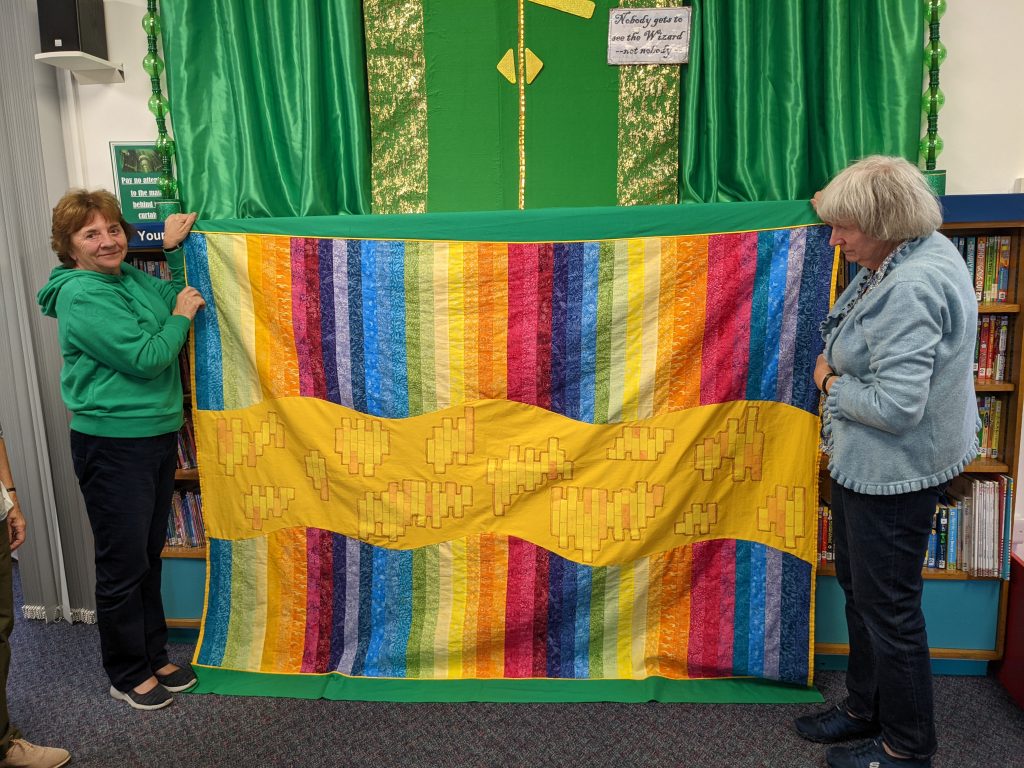 Photo Gallery
Thanks to Lindy Stone who took (most of) these pictures.