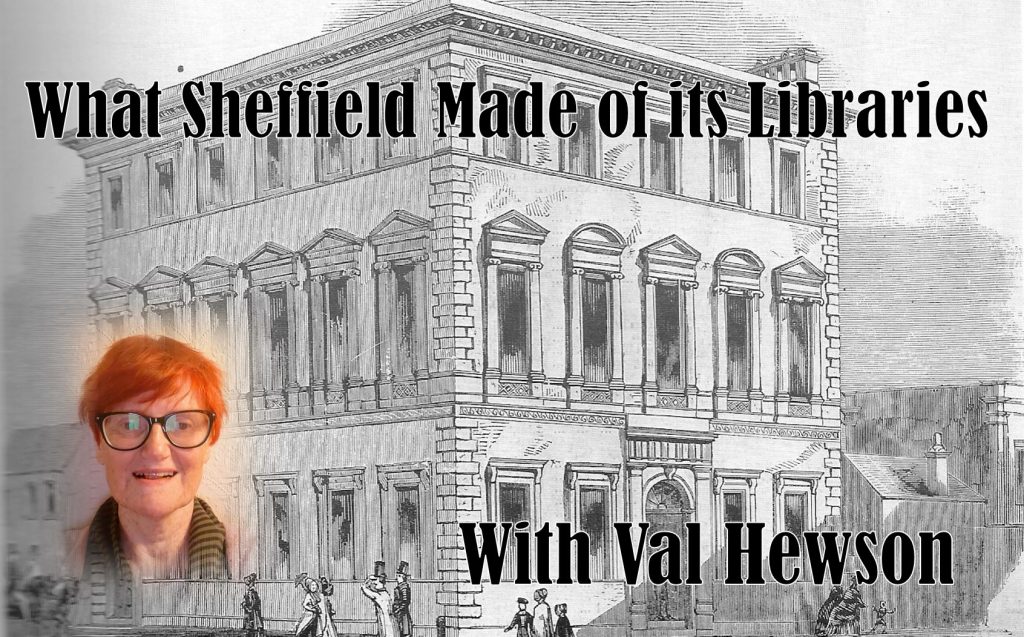 Friday 21 October at 7.30
Val Hewson tells the story of libraries in Sheffield. There were the early subscription libraries associated with the non-conformist radicals who laid the foundations for much of the modern city, and the circulating libraries of the type you see in period dramas on television. Then, in 1856, came the pioneering public library, which rose, and fell and rose again. Val Hewson is the chair and editor of Reading Sheffield, a community history group celebrating the history of reading in the city.
Doors open / refreshments 7.00pm, talk starts 7.30
Tickets (£5) can be booked online using this link, or purchased from library reception.