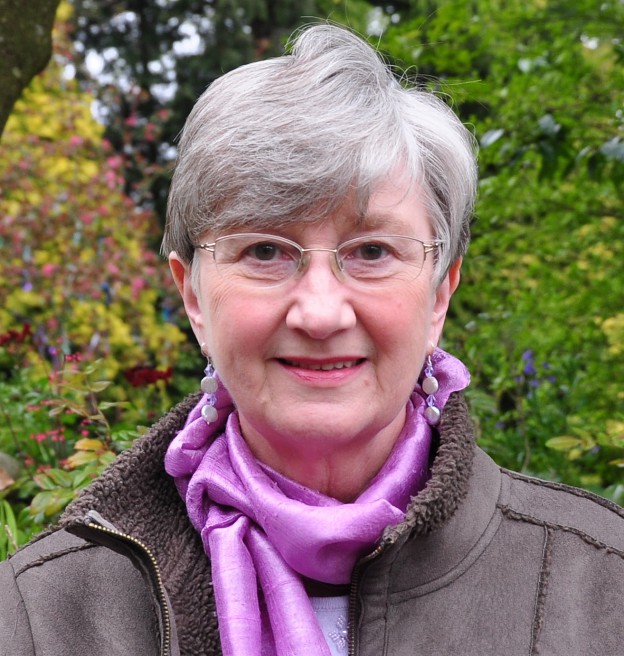 Irene Davy was a junior assistant at the library when it opened. Cath Bannister went to hear her story.
Greenhill Library is a great community resource, which has recently escaped closure thanks to the hard work of our dedicated volunteers. However, it seems that the library's original opening was fraught with peril too, as its initial staff members faced up to severe snowfalls, a boiler breakdown which threatened the brand new books, and even the possibility of nuclear war! I met up with one of Greenhill Library's first library assistants, Irene Davy, who is now 70 and living in Crookes. She filled me in on those fraught – but fun – months of preparation before our library opened its doors in February 1963.
Back then, Irene was a very junior library assistant. Alongside her new Greenhill Library colleagues, Irene spent from September to December 1962 in a back office at Highfield Library, sorting the 9,000 books for adult readers, the 4,000 children's books, and doing masses of paperwork. "It was a lot of work, but great fun from the start", said Irene, recalling how every book had to have its plastic cover individually sized, cut, and fitted by hand. It was then labelled and catalogued by staff working only with pens and paper, computerised catalogues being far in the future. It was "repetitive work", she smiled, but "someone brought a record player along, and we played our favourite records. We were very noisy, I'm afraid! We really bonded, and that's why we're friends to this day."
A radio brought into the office was also essential listening for a different reason. Hostilities in the 'Cuban Missile Crisis' were coming to a head and, as Irene recalled, "we thought it might be the end!" There was much laughter, though as they pondered what they would do if the four minute warning sounded; everything from getting back home to be with their families to buying a luxurious fur coat.
Thankfully, the international emergency was resolved. Meanwhile, back in Sheffield, the books bound for Greenhill were transported to our library just before Christmas. There they were stored in the stacks, "but not in the library, fortunately" added Irene, because at that point disaster struck. "On Christmas Day, the boiler blew up," said Irene, who described how black sooty water came pouring through the vents into the main body of the library and down the walls. Had the books been in place, many could have been badly damaged.
The problem was compounded by a severe snowfall on Boxing Day heralding the start of the terrible winter of 1962 – 1963. Despite the lack of heating in the building, staff heroically offered to continue preparing our library, even if its opening had to be delayed, from January to late February. "We volunteered to work there with no heating," said Irene. "We did it in relay, each of us working two days a week and wearing whatever we wanted to keep warm, even trousers!" This, she remembered, was a real privilege in the days when women were expected to wear skirts or dresses for work. On her allotted days, Irene, who was then living in Meersbrook, would catch a bus to Meadowhead and trudge through the deep snow down through Greenhill village where icicles several feet long hung from the cottages. Bundled up in thick clothing, she and her colleagues made soup and hot drinks in the library kitchen to keep warm while they worked, and also patronised the village chippie.
Finally the library was ready, and the staff posed for pictures browsing the books and sitting on the stylish 1960s Ercol chairs. These photographs were published in The Star newspaper alongside a report marking the opening of the library by Sheffield's Lord Mayor, Alderman P. J. Kirkman.
The library was an instant hit with locals and hundreds of people descended on the library to get tickets. "Was it busy!" laughed Irene. "There was just a perpetual queue out of the door for days. We were always on our feet. They just queued and queued. It was exciting, there's no doubt, it was exciting." The shifts were long, as the library was open from 10am til 8pm four nights a week, and from 10am until 5pm on Saturdays. Irene, however, remembers it as a happy time and the library as a place where there was always something happening. The children's library held a film show once a month, as well as regular story time and craft sessions. Adults enjoyed a listening group one night a week when users could bring in their favourite records. "We were very committed indeed" Irene said.
The staff were rewarded for their commitment during the opening preparations, by being allowed to stay together for two years, instead of being transferred elsewhere annually as was the custom. When those two years were up, however, Irene was moved to another library. After 13 years in Sheffield, she went to work for Rotherham Libraries, for a time staffing the library at Rotherham District General Hospital, which served both medical staff and patients. Her final role was running the library at H.M.P. New Hall women's prison, which she described as "another world" and "a mind-broadening experience."
The photograph shows Irene Davy (right, by the curtains) with her colleagues (from left to right) Jane Hardy, Beryl Starr, Bruce Bellamy and Marilyn Hasler.