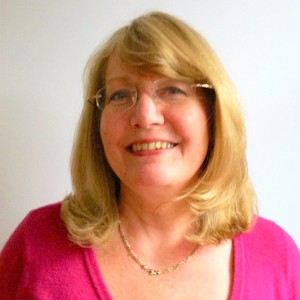 Maureen Taylor is a woman with a past; one she intends to bring to life at Greenhill Library on Friday, 19th August when, with a swish of her sumptuous skirts, she will showcase the art of dressing during the Elizabethan age. Dronfield Woodhouse resident Maureen brings together her talent for sewing and love of history in a talk which opens the door on the Elizabethan wardrobe, demonstrating how to dress as a Tudor lady while guiding her audience through the social messages which are shot through the silks.
"First and foremost, I'm an historian, and I specialise in 15th and 16th century social history" said Maureen, a Heritage Consultant who holds a master's degree in History and Heritage Management. Her knowledge of the period makes her well-placed to explain not only the complexities of dressing, but the social cues which informed garment choices. Clothing during this turbulent period informed others of your social status and also your profession, and typically it was the nobility and gentry who were permitted to swathe themselves in the most desirable materials.
Fabric marked you out as somebody, explained Maureen over coffee at the Dronfield Hall Barn where she is a trustee. Hence the rich tapestries found in stately homes such as Derbyshire's Hardwick Hall. "In the home you wouldn't show your wealth just through furniture, you'd show it through textiles on your walls. And you showed your wealth on your back".
Maureen's passion for very retro fashion began during an O' Level project 50 years ago, when she studied what were known as 'sumptuary laws' which governed what the population could wear. To step outside your status and dress as someone of higher rank was a punishable offence, she told me. Her interest in history, however, dates back even further to her early childhood, and the books that her mother would buy her for birthday and Christmas presents.
One which made its mark when she was just 10 was 'A Traveller in Time' by Derbyshire writer Alison Uttley. "I fell in love with that book; I think I could even quote from it because I read it so many times. Even though our A' Level teacher was extremely boring it still didn't put me off, I was determined to study history, but to make it as entertaining as I could if I was sharing knowledge."
Entertaining is just the word to describe Maureen's upcoming talk, An Elizabethan Wardrobe Revealed, which she will give in full, self-sewn costume, with some changes along the way. Maureen begins her talk in one costume, closing it in another from the end of Elizabeth I's reign. During the talk she explains the different layers which constitute the elaborate outfits, and how and why they were worn. A further 10 to 12 costumes for men, women and children will also be on display during the event, and discussed with plenty of period detail plus a dash of humour too.
Yet while the Elizabethan gentry had the pick of the best cloth, Maureen finds her material in more down to earth settings; charity shops, fabric wholesalers, and even Ikea where a pair of curtains provided the inspiration she needed to create an over-gown and mantle in a deep rose colour. The curtain tie-backs made the shoulder wings of the outfit, which will be there to admire at her talk. Her dresses are created around a basic pattern from the United States, and adapted using original sources such as portraits to customise the clothing. It's not a cheap pastime, she said, in terms of fabric or the hours she puts in to her spectacular creations. A dress styled after one worn by Elizabeth I cost around £150 in material. Factor in the three months Maureen spent crafting it, however, and the garment has cost her approximately £1,000.
It's worth it for the reactions from her audience: "Usually 'Oh my God!'", she laughed. Perhaps some of this stems from the weight of Maureen's creations. Her riding outfit weighs in at two stones, while a dress modelled on one worn by Queen Elizabeth I is a staggering four. "If it was difficult to move," Maureen told me, "it was a sign of wealth because you had servants to bend, pick up, reach, to do everything for you."
Multi-talented Maureen has also recently penned a novelette about the Lady of the Manor behind the building of Dronfield Hall Barn, and 'Alice Deincourt: Her Story" should arrive on the shelves by Christmas this year, with all profits going to the Barn's gardens. And while she may have one foot in the past, Maureen's future looks likely to feature more of her favourite thing: learning. . "I just like learning" she smiled. "The day I stop learning is the day I go gaga, or they put me in a box".
You can see Maureen's marvellous creations on 19th August at Greenhill Library. The talk starts at 7pm and entry costs £5, with all profits going to support our local library. Tickets are available from Greenhill Library or on the door on the evening.