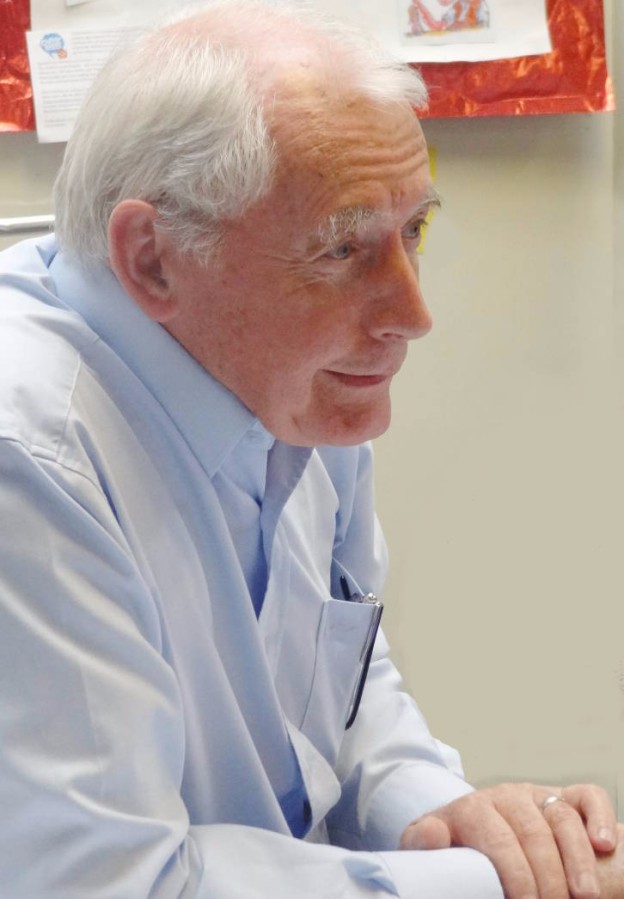 Popular reading group Chatterbooks has started a new chapter this autumn, with library volunteer Clive Opie now organising the club. Children and parents already attending the group for 8 – 11-year-olds, which meets on Mondays at Greenhill Library, will already be familiar with Clive, who has assisted with the mix of book-based activities since last year. Having taken over in mid-September, he's exploring new ways to keep Chatterbooks lively.
Originally from Devon, Clive has lived in Sheffield since the 1970s when he was an undergraduate, and then PhD student in Chemistry at Sheffield University. Always intending to teach, Clive worked for eight years at Firth Park and King Ecgbert secondary schools, before taking a variety of teaching and management roles in further and higher education. He moved to Greenhill in 1985 where his children attended Greenhill Primary School. Now semi-retired, he's bringing his experiences in education to Chatterbooks, as well as his fiddle playing. 'I can get people dancing', said Clive,'but I am still a novice and have still so much to learn.' He is fortunate to sit in to play ceilidh music with the 'exceptional' Bash Street Band, and recalls how one Chatterbooks session turned tuneful. Future ideas include creating displays, inviting members to share special interests through mini-presentations, and reading a book together with each member given the chance to 'tell' part of the story.
Clive's background means he values the importance of reading, which 'fires the imagination', he said. 'Books can help people to widen their knowledge, improve their vocabulary, and enhance their creativity. There's also a lot of fun to be had reading books, as the present Roald Dahl celebrations show.' Although he was not an avid reader when he was younger, although J. R. R. Tolkien was a favourite, Clive enjoys murder mysteries and novels by Sebastian Faulks. Whatever you're reading, he said, has the potential to act as a voyage of discovery.
And even as someone with a lifelong interest in computer technology, he believes reading is as important as ever. 'Sadly, I think with computers and things, it's the case that children aren't getting the enjoyment of books,' he reflected. 'These days, with Kindles and things, we don't need books, but I think there's something about a book, being able to flick through the pages.'