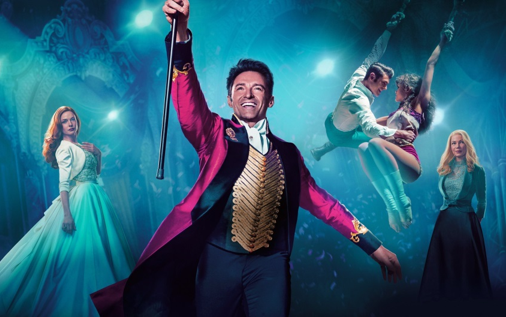 Friday 2 November at 7.30pm
The Greatest Showman
The popular musical movie from 2017 starring Hugh Jackman as the legendary showman, PT Barnum, who in the late 19th century rose from nothing to create a show business that became a worldwide sensation. But will he lose sight of his family?
Empire magazine described the movie's cast as "deeply committed to entertaining" and the movie leaves you "feeling an old-school musical thrill".
Our Evening Cinema events are ticketed — a suggested donation of £5 gets you refreshments and a raffle ticket. Doors open and refreshments 7pm, film starts at 7.30