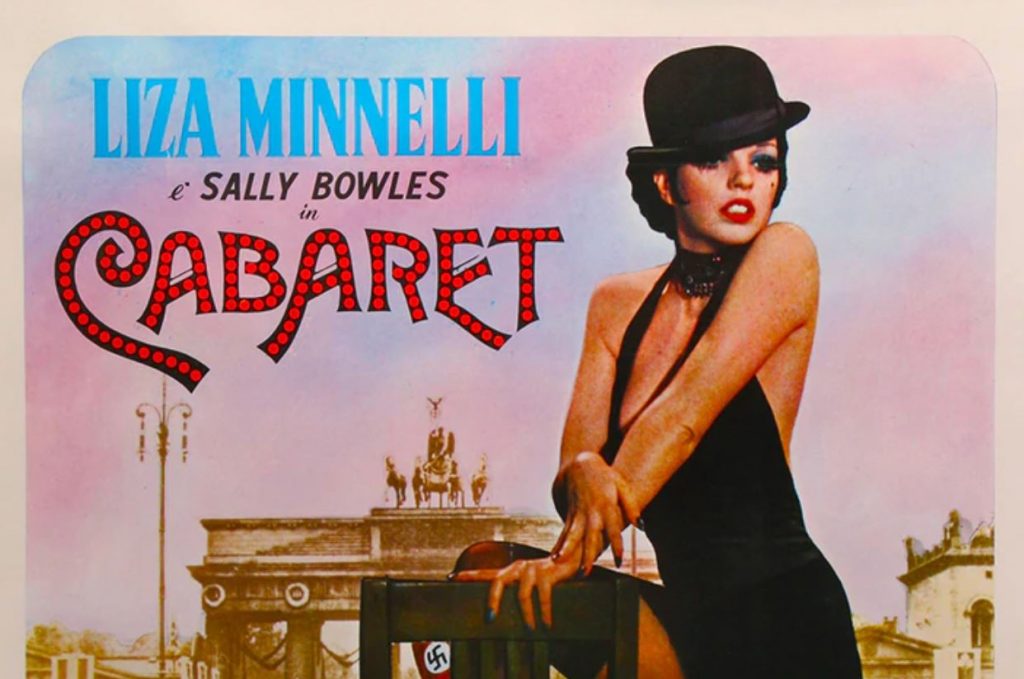 Friday 1 July at 7.30
Celebrating its 50th anniversary this year, the highly theatrical film "Cabaret" stars Liza Minnelli, Michael York and Joel Grey. Set in Berlin during the Nazi Party's rise to power, the film includes songs such as "Willkommen", "The Money Song" and of course "Cabaret".
Doors open / refreshments 7.00pm, film starts 7.30 This is a free showing (you may make a donation on the night) but advance booking is advisable using this link.
Watch the trailer here.