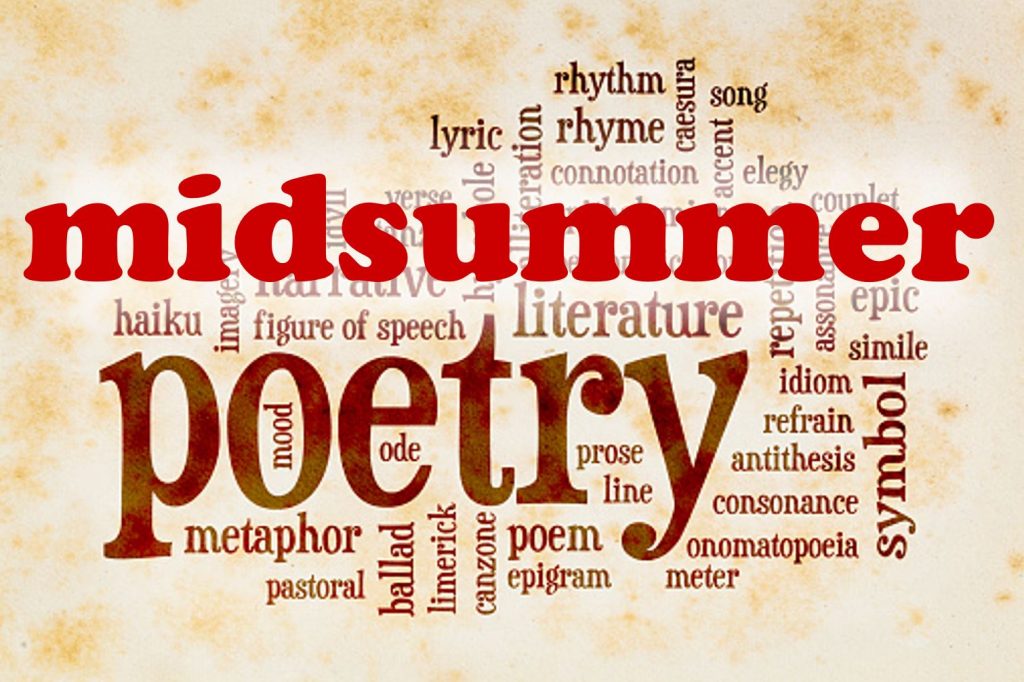 Midsummer poetry evening
Tuesday 20th June
Join on one of those nights when the sun never quite sets to share some of your favourite poems. This will be an informal evening where readers of poetry, writers of poetry and those who just like to listen are very welcome. Blackout poems made by library visitors will be on display.
Doors open 7pm, 7.30pm start.
There's no need to book but it would help us to get an indication of numbers. If you are interested, please email our poetry volunteer, Louise Dore, on poetry@greenhill-library.org, or leave your name at the library.